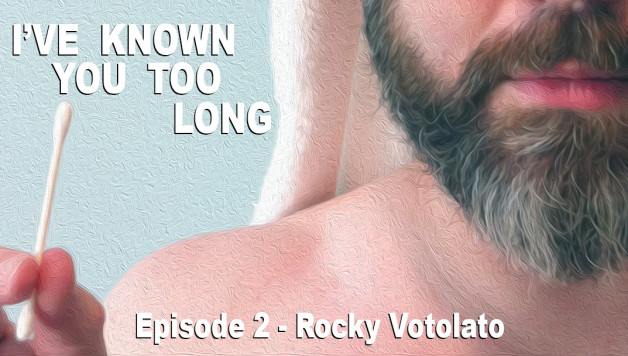 For our second episode, Rocky Votolato sits down with Dave to discuss how and when they might have met for the first time. From there, Dave goads Rocky into unearthing all sorts of potentially incriminating dirt from his childhood. All goes well until an unexpected interruption threatens to derail the whole thing.
How does it all turn out? You'll just have to listen.
Follow Rocky on Twitter: @rockyvotolato
---
LIKE the Nobody's Nose page on Facebook: www.facebook.com/noseynobody
Follow Nobody's Nose on Twitter: @NOSEYNOBODY
Check out Dave's author website: www.writerdavidlarson.com
Follow him on Amazon, Goodreads, and Twitter.
---
Most of these conversations will contain shorthand speech and insider info that both parties will be familiar with and won't necessarily stop to explain for the listener. Whenever possible, Dave will provide some after-the-fact definitions and descriptions. Like your own personal eavesdropping translator.
MENTIONED IN THIS EPISODE:
Jake Snider: Ran the record label HENRY'S FINEST RECORDINGS. Sang and played guitar for STATE ROUTE 522. Currently does the same in MINUS THE BEAR.
STATE ROUTE 522: Jake Snider's band that also included a number of other interesting NW folks. Excursion Records had a number of releases that included them.
Todd Graham: A genuine good dude who played in the aforementioned STATE ROUTE 522 and also in LIT/Screwjack with Dave and Jake (And Jeff and Dan).
Lloyd Dobler: Fictional main character of the film SAY ANYTHING. Portrayed by John Cusack. The ultimate dude.
MINUS THE BEAR: Indie Rock band featuring Jake Snider on guitar and vocals and Dave Knudson (BOTCH) on guitar. And some other guys who are also cool.
JAWBREAKER: I know the whole point of my putting these descriptions up was to help out people who don't know about the scene and influences that we are discussing in the podcast have a better idea of what we are talking about. And I realize that not everyone understands the importance and impact of JAWBREAKER. But in any sane world, they would. Don't know about them? Find out.
EAST INFECTION: A compilation CD containing exclusive tracks from a number of "Eastside" bands, meaning bands from East of Lake Washington who you would likely see playing The Old Firehouse on any given weekend in the mid-90s. Noted bands on this CD include RUN AWAY LAUGHING, RED ROCKET, and STATE ROUTE 522.
Matt Matsuoka: Sometimes know as Thee Ultramatt. The evil pop punk genius behind TEN-O-SEVEN, RED ROCKET, and THE HIT. General troublemaker. The Tokin' Asian. Made the films HEARTBREAK BEAT and FOR THE CASH. Artist. Animator. Weapons specialist.
Seth Warren: NW musician with a long list of credits, including LYING ON LOOT and RED STARS THEORY.
"Toy Cow": The STATE ROUTE 522 song on the Split 7" with LYING ON LOOT.
Aurora House: A rental house in North Seattle that ended up being a creativity incubator for many great people and bands. Many great shows and parties happened here. It was one of those places you could just go over to. Just because there would always be something happening or someone hanging out, and if there wasn't, there probably would be soon. Features prominently in Matt Matsuoka's film HEARTBREAK BEAT.
Dann Gallucci: Guitarist from THE MURDER CITY DEVILS and MODEST MOUSE, currently in COLD WAR KIDS. Played the role of "Chance Linstrom" in THE EDGE OF QUARREL.
Aaron Edge: Played "Rolo" in THE EDGE OF QUARREL and is the tattoo'd person in the cover photo. Has many band credits, Including GENUINE, HIMSA, and currently PROCESS BLACK.
Straight Edge: A lifestyle choice of abstinence from drugs and alcohol that originated in the Washington DC punk scene in the early 1980s. It quickly caught fire in the minds of weirdos everywhere and spread worldwide. The X is used as its symbol, and SXE is how you shorthand it. Dave Larson has been Straight Edge since he was 16 years old, because he's stubborn.
There are various good books on the subject:
Straight Edge: A Clear-Headed Hardcore Punk History: https://amzn.to/2NiDx0H
Sober Living for the Revolution: Hardcore Punk, Straight Edge, and Radical Politics: https://amzn.to/2uM1TcO
X: Straight Edge and Radical Sobriety: https://amzn.to/3a7fY4y
Straight Edge: Hardcore Punk, Clean Living Youth, and Social Change: https://amzn.to/30h1VVE
All Ages: Reflections on Straight Edge: https://amzn.to/2Rau9NI
"Redmond Y": Another name for THE OLD FIREHOUSE.
ROCKET FROM THE CRYPT: Essential, influential band. Look 'em up. The video for "Sturdy Wrists" is an excellent starting point.
Undertow Management: Not to be confused with the band, this company manages Rocky and bunch of other cool customers. Check them out at www.undertowmusic.com
CHAMPION: A Straight Edge band from Seattle. Now broken up and sorely missed.
HAVE HEART: A Straight Edge band from Boston. Now broken up and sorely missed.
---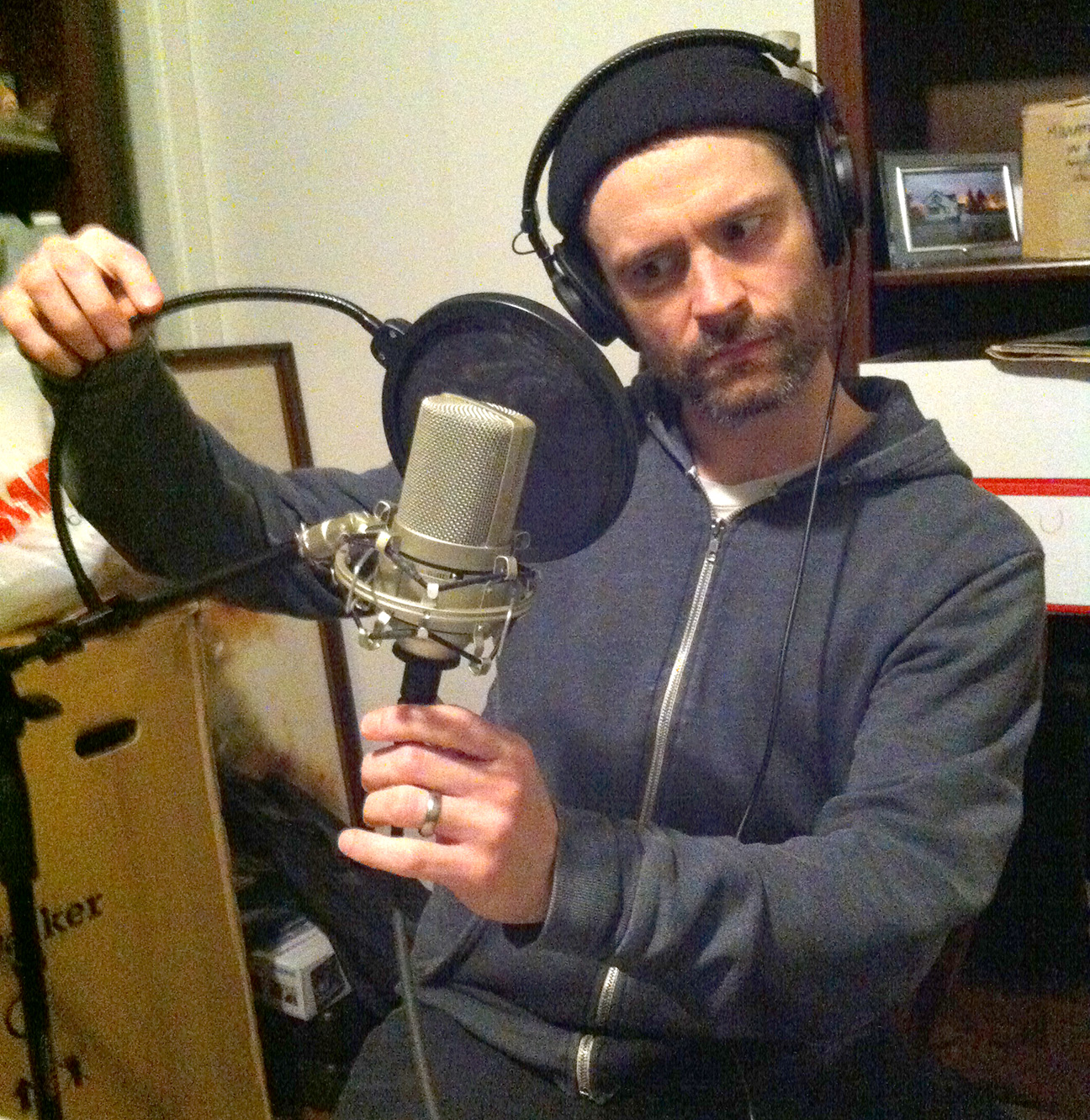 WAXWING:
---
I'VE KNOWN YOU TOO LONG
David Larson is a screenwriter from the Seattle area who ran an independent record label called EXCURSION for many years. Over the course of the last three decades, Dave has formed friendships with a large number of people who have made an artistic impact, mostly in the world of Punk Rock and Hardcore music. Many of these people have gone on to greater and more varied adventures in the worlds of art, film, music, politics, and activism. In this podcast, Dave uses the timeline of their first meeting to explore back and forth through their histories to try and gain a better understanding of how they came to be the people they are today.
They say history is written by the conquerors, and while none of these campaigns are complete yet, it is time to get some of these tales nailed down before they are lost to time and age.
---
Check out Dave's episode of the WORD ON THE STREET podcast HERE.
Check out Dave and Ron Guardipee's episode of the EDGELAND podcast HERE.
---
DIG THAT INTRO MUSIC?
That's Polymorph, a project by my friend Bryar Herrick. He has a ton of stuff you can check out here:
https://polymorph.bandcamp.com/
While you're at it, give his other bands a listen: TICKLE TRUNK and THE DARKWAVE DEMO.
---
Also:
---
Check out books by Boris D. Schleinkofer at AMAZON and SMASHWORDS.
To get his audio book, ESCHATOPOLIS: CITY AT THE END OF THE WORLD, click this link:
https://www.audible.com/pd/B07FKR5D6W/?source_code=AUDFPWS0223189MWT-BK-ACX0-121843&ref=acx_bty_BK_ACX0_121843_rh_us
---
And finally:
---
Dave's book SHADOW KILLER, a story set in the world of Hugh Howey's Silo Saga, can be found at Amazon for Kindle here:
As an Amazon Associate I earn from qualifying purchases.