JAWBREAKER at the Party Hall, Seattle 1990
Published On August 6, 2017 |
RANTS
JAWBREAKER at the Party Hall, Seattle 1990: Every Photo on the Roll.
By Dave Larson
I only discovered JAWBREAKER because of CRIMPSHRINE.
That probably makes sense to a handful of you, but for everyone else I'll explain it. I loved Crimpshrine from the first moment I heard them, which was when a friend brought home the "Quit Talkin' Claude…" 7" from a record buying trip to Seattle and played it while we were skating a half-pipe. I think there's probably a scientific study out there somewhere that proves music sounds better when you're skating. Anyway, he plays the record and there's whistling in the first song, which is called "Butterflies." Pretty weak for punk band, right? My friend hated it but I thought it was cool. By the end of the record I was head-over-heels. This meant I needed to track down every record they had released, which I did over the next few months. Two of those records were compilations that included this other band called Jawbreaker. (Specifically, these records were "The World's in Shreds, Volume 2" and "Make the Collector Nerd Sweat.") I thought they sounded pretty good so when I saw their "Unfun" LP at Fallout Records a while later I had to pick it up. It was great. Better than the compilation tracks. I had just enough time to fall deeply and madly in love with that record before I saw that they would be playing Seattle, at the Party Hall.
So I went to the show on Saturday, August 18th, 1990 and took some pictures.
Flyer image courtesy of the POSITIVE GREED Facebook page. Click Here to check it out.
I had a cheap camera I bought at a thrift shop and one roll of film for the night. Here are the results.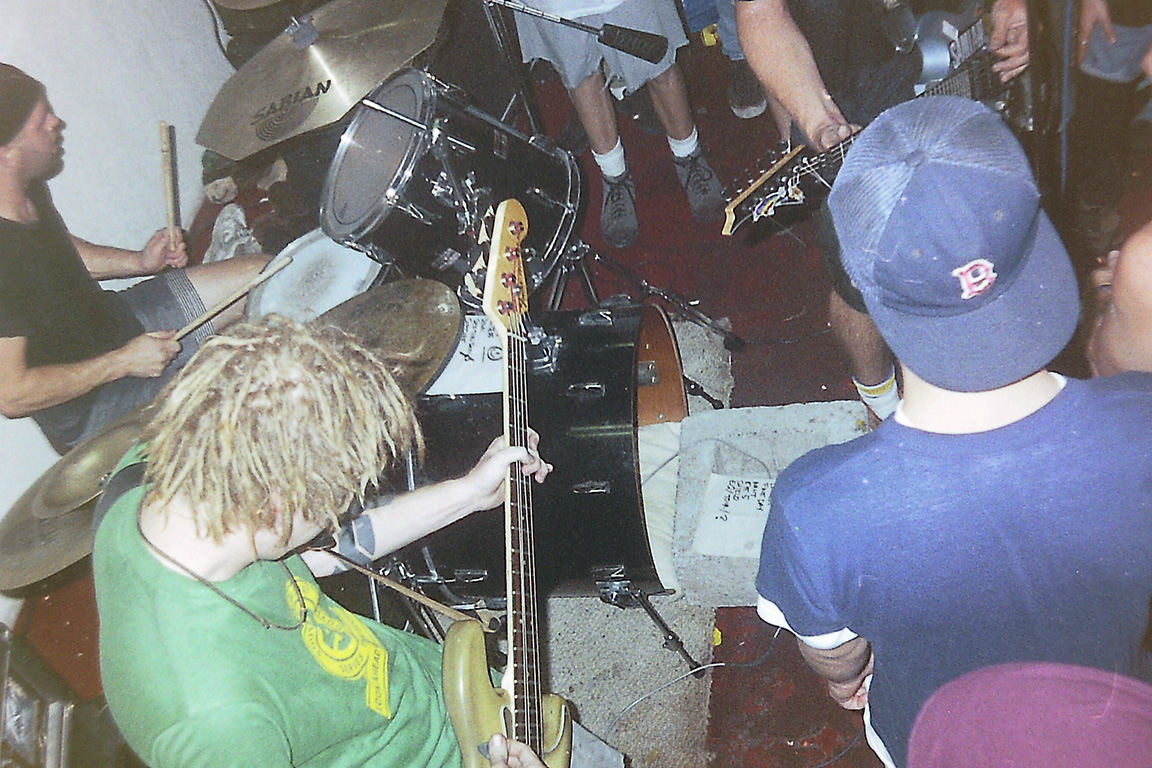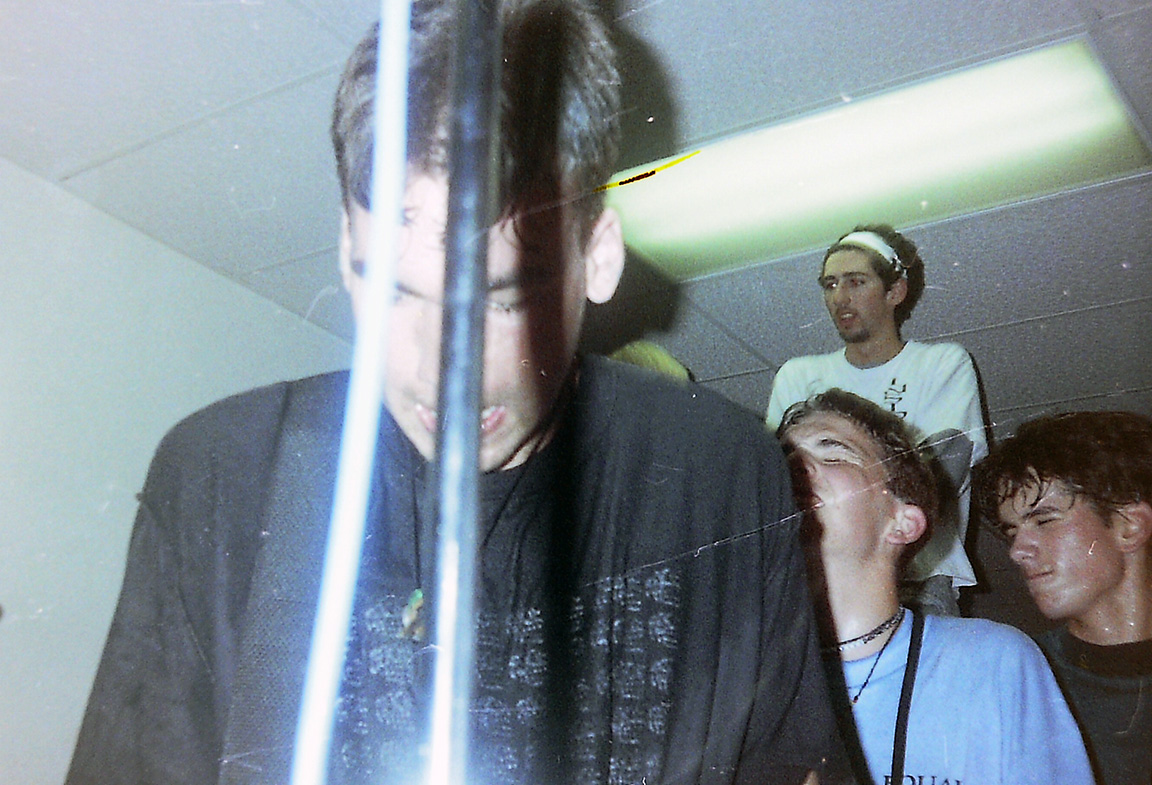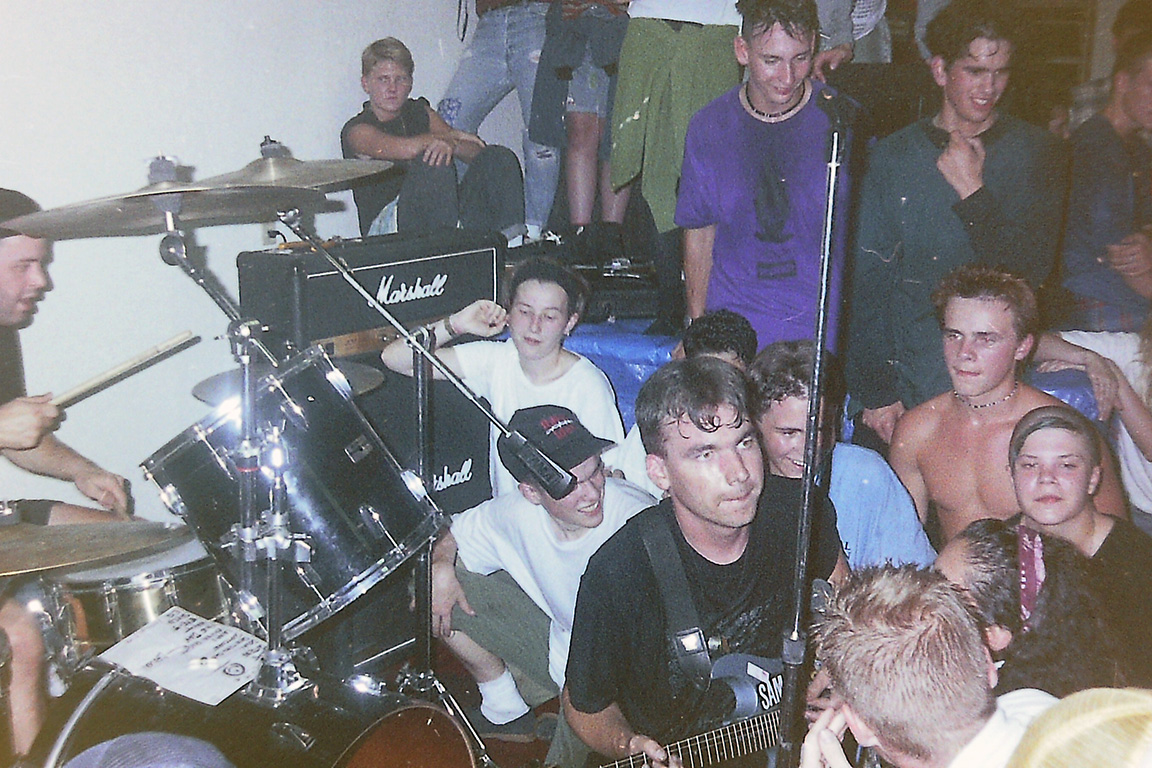 And that's how you find a love that lasts forever.
Video of this show exists, or at least it did at one time. Doug from Whipped made me a copy and a couple years later I loaned it to a friend and never saw it again. I don't even remember who I loaned it to. Maybe it was you and you're reading this right now. Got my tape? I'd sure love to watch it again.
---
---
---
---
---
---
---
---
---
---
---
---
---
---
---
---
---
---
---
---
---
---
---
---
---
---
---
---
NOBODY'S NOSE is created by Dave Larson.
Dave's book SHADOW KILLER, a story set in the world of Hugh Howey's book WOOL, can be found at Amazon for Kindle here:
As an Amazon Associate I earn from qualifying purchases.